Hi there sweetpeas! Hope you've all had a bearable Monday, I tell you its one of the hardest things, whacking on that alarm clock on a Sunday eve. Work is steadily getting busier now that I'm getting to grips with things but its still a wee bit overwhelming at times! But looking on the bright side, I've got this Friday off so this week will hopefully be short & sweet!
I've been so fortunate to have gotten to know some truly ace ladies through blogging, some which have become amazing friends, its really been the best thing about blogging! One such lady is the lovely Chelle from Cosmetic Cupcake whom I've known for a few years now & not only is she just a complete angel but she's also been there for me when at times I've needed a friend, & all this despite the fact that she's all the way over in Oz! Fingers crossed this year we'll finally get to meet & she'll found out what an oddball I am! Bwaha! Every year we love to exchange care packages & for Xmas I was truly spoilt with some delightful goodies which I've got to share with you today :)
Squeeeee! So many pretties! Chelle you really spoiled me too much I can't get over the awesomeness! She even sent me one of her & D's wedding favours from their big day, how sweet!
I've slowly fallen in love with Face Of Australia polishes, they really are amazing so I near passed out when I saw Chelle had sent me their pastel range *drooools* The colours are just scrummy & I've already got a mani in mind for these babies. I also get to try my first Fuji Sakura Asian style sheet face masks, can't wait to try these out! :)
Some beautiful Layla polishes including a beautiful bright turquoise cream & holo, a funky Mode glitter, Essence polish & a unique cream & glitter combo from Face of Australia was also kindly thrown in.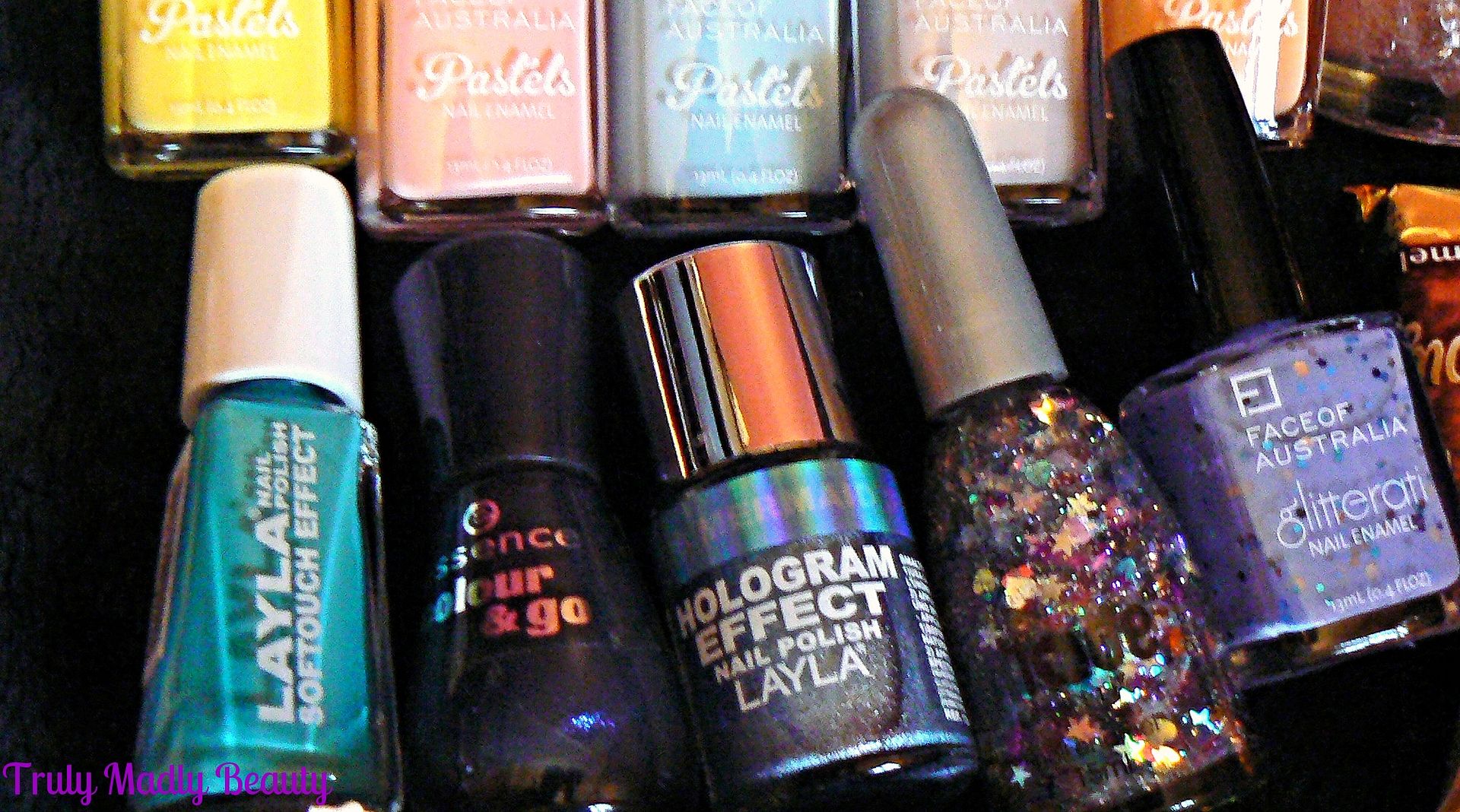 And as if THAT was not enough Chelle also sent me my first Nu Foh polishes ever! *dies....revives self* Aren't the bottles just fab? I have been dreaming about trying these polishes for yonks & now I finally can! *sniffs*
My friend knows me well & we both share a love for sweet things as well as polish so helloooooo Tim Tams & Berry Skittles! These are my addiction, I literally do not go anywhere without a bag of these babies & these ones disappeared in record time ;)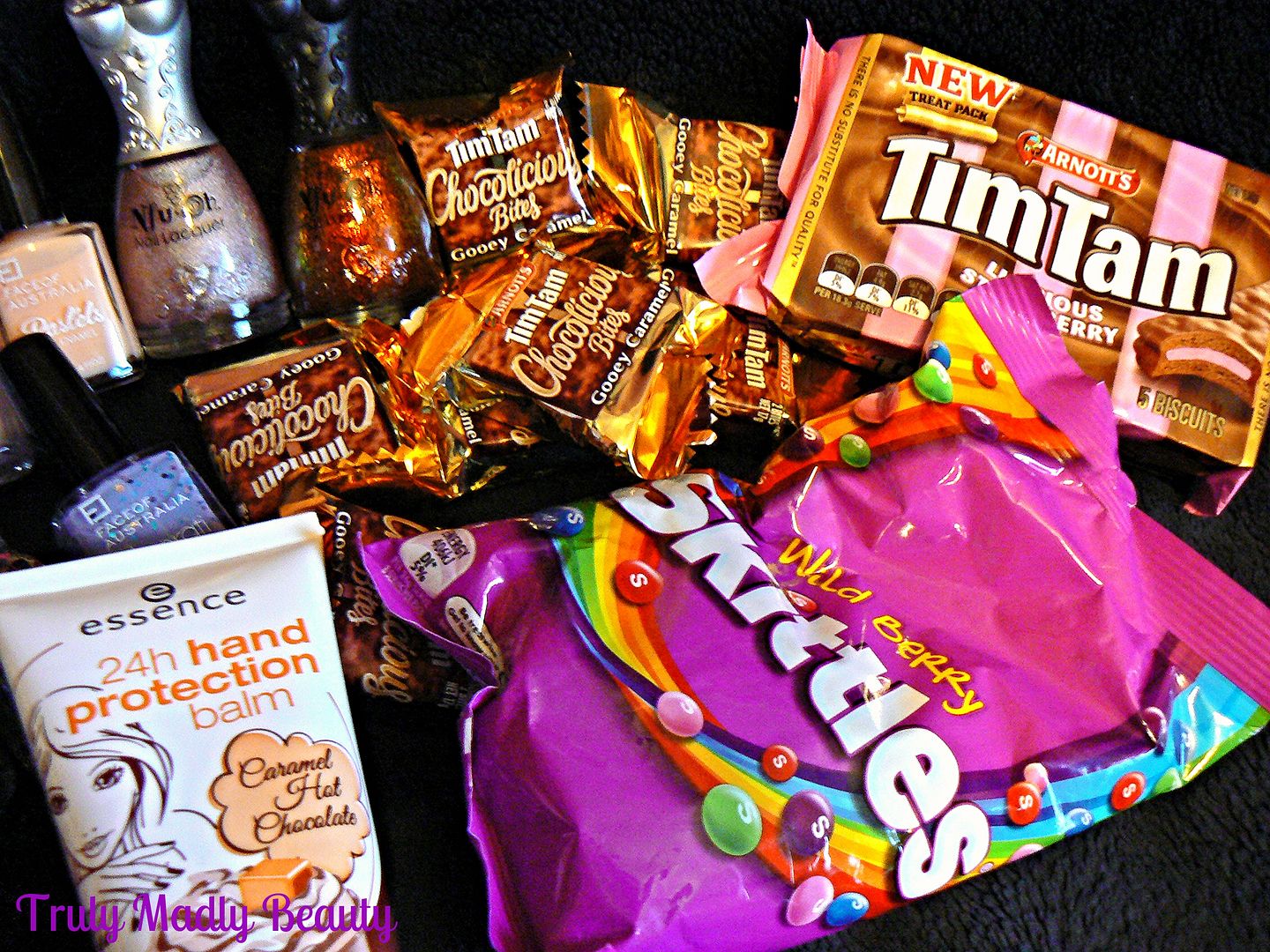 I'm always excited to try a new miracle hand cream & the Essence Caramel Hot Chocolate hand protection balm looks just diviiiiiiine.
Thank you so so much for your amazing package my darlin Chelle! These beauties will keep moi busy for a long happy while! Thanks for reading dolls!
Lotsa love to ya!