Bonjour lovely readers! Hope you've all been keeping well despite having to dig out & dust off the old brollys this weekend, as alas it would appear the heavens have opened again! Good old English weather eh?
As the World Cup is currently being held in Brazil, it makes this lovely mini set of polishes I have to share with you today fit in quite nicely with the whole vibe of it, The Brazil Collection by OPI for Spring 2014.
OPI is a brand I've had a limited experience with as lets face it they're not the cheapest polishes on the block & there's many other brands/dupes available for a fraction of the price. However I am always impressed with ones I have tried & one thing I do love is these little box sets of mini OPI's available, which give a little taste of some shades from each collection at a very reasonable price.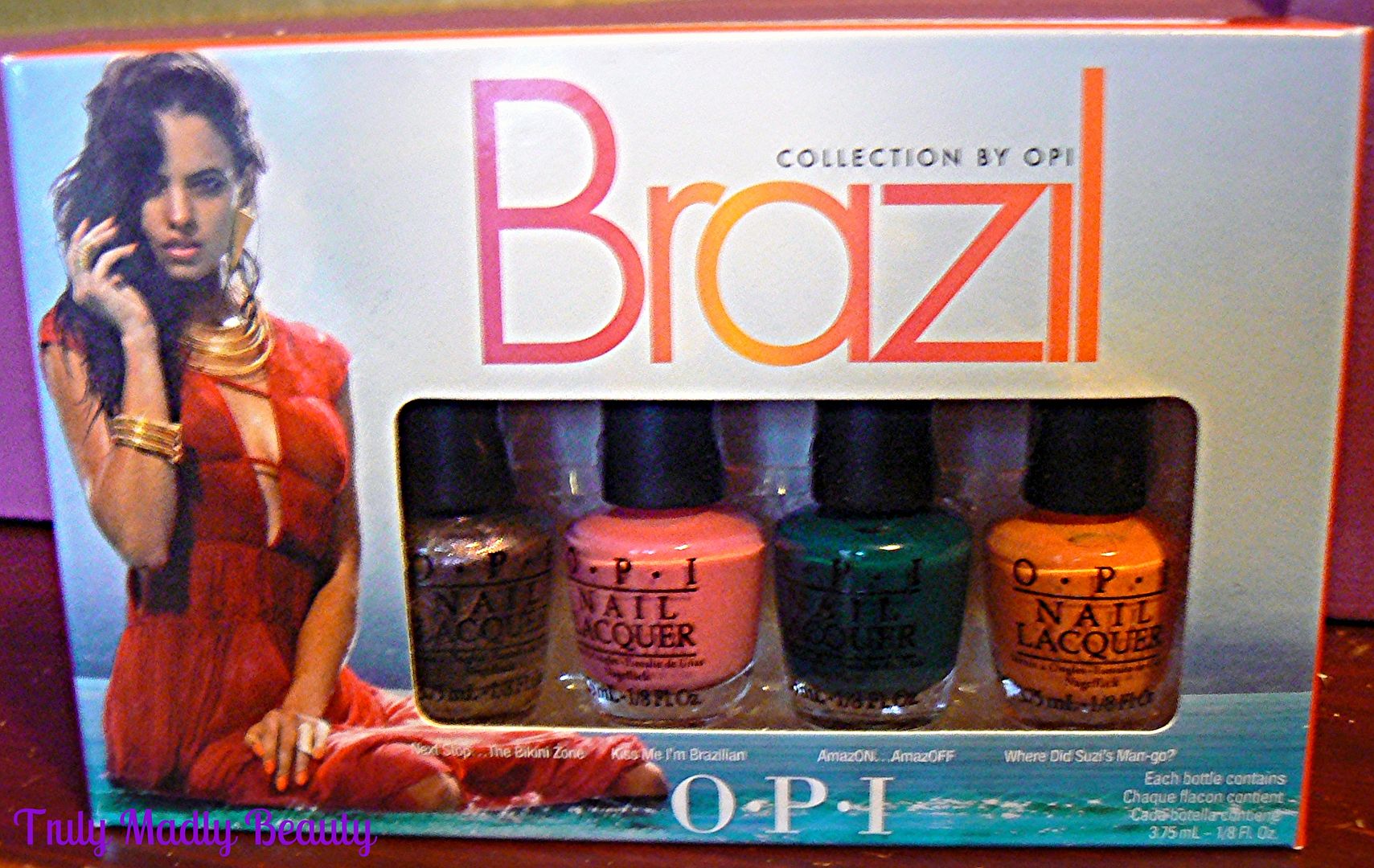 The Brazil Collection consists of 12 shades altogether & in this CopacaBabies set you receive four out of the 12 shades from the collection. Next Stop...The Bikini Zone, Kiss Me I'm Brazilian, AmazON...AmazOFF & Where Did Suzi's Man-go?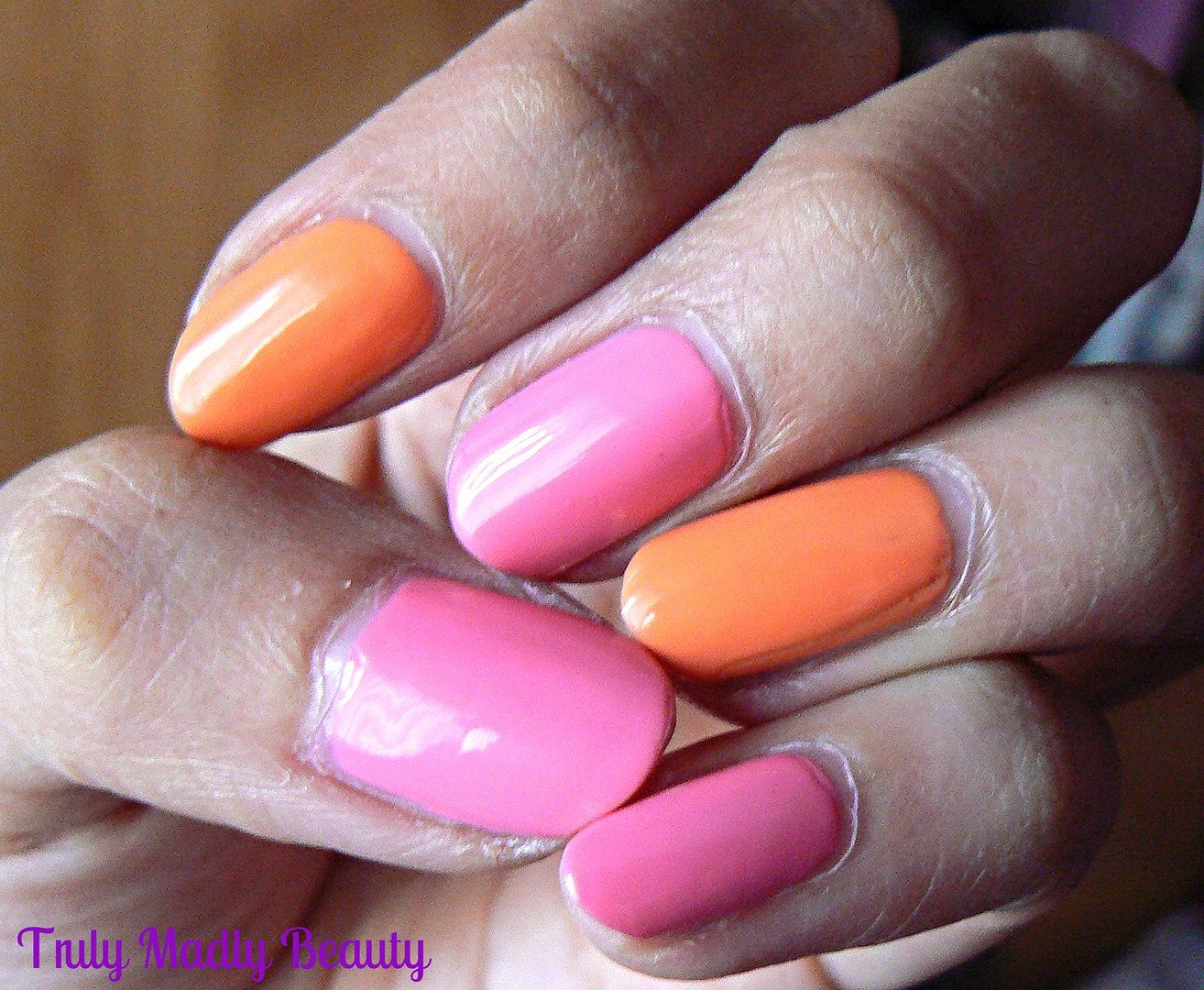 One thing I have to credit OPI for is there absolutely fabulous polish names, I would just love to meet the person who comes up with them! The first two of the collection I was dying to try first were Kiss Me I'm Brazilian, a beautiful bright super girly pink creme & Where Did Suzi's Man-go, an equally bright & bold peachy neon crème. I just love both these shades, especially together as they remind me of fruit salad sweets!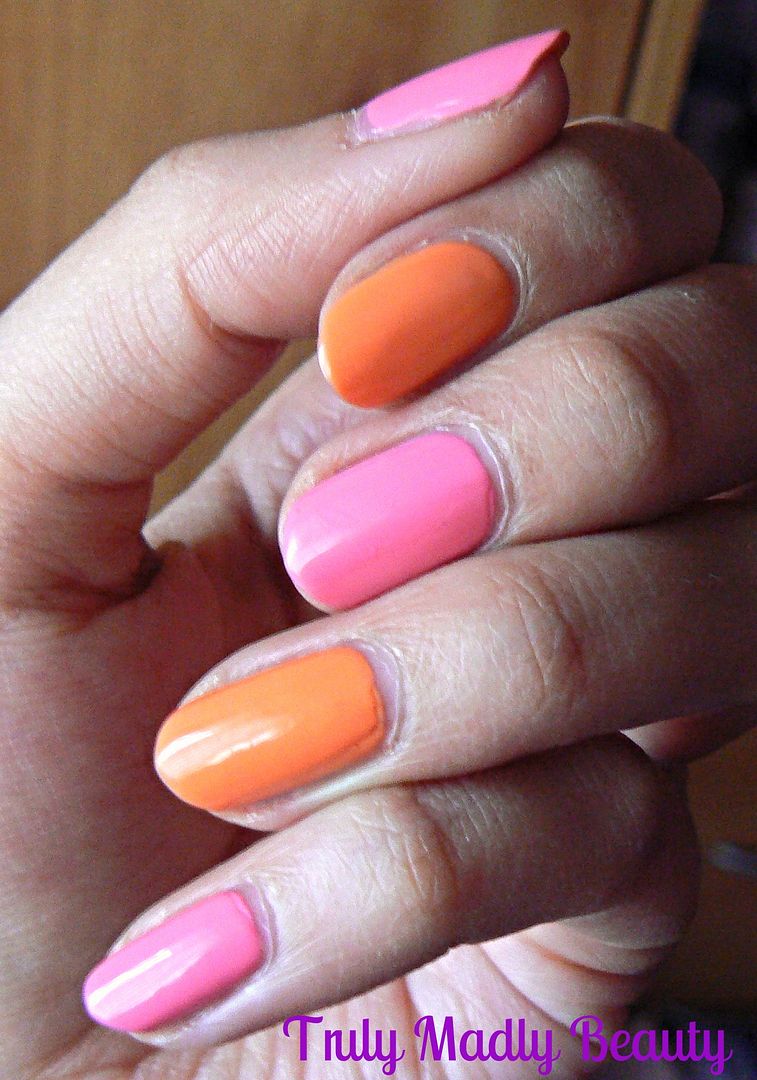 The other two shades in the mini set include AmazON...AmazOFF, a really lovely rich forest green crème and Next Stop...The Bikini Zone, which was one of the more unusual inclusions in the collection with its unique duochromeness! I wasn't expecting to like it a great deal however once I applied...J'ADORE! A super pretty pale lilac, pink & gold shimmer its definitely an unique one!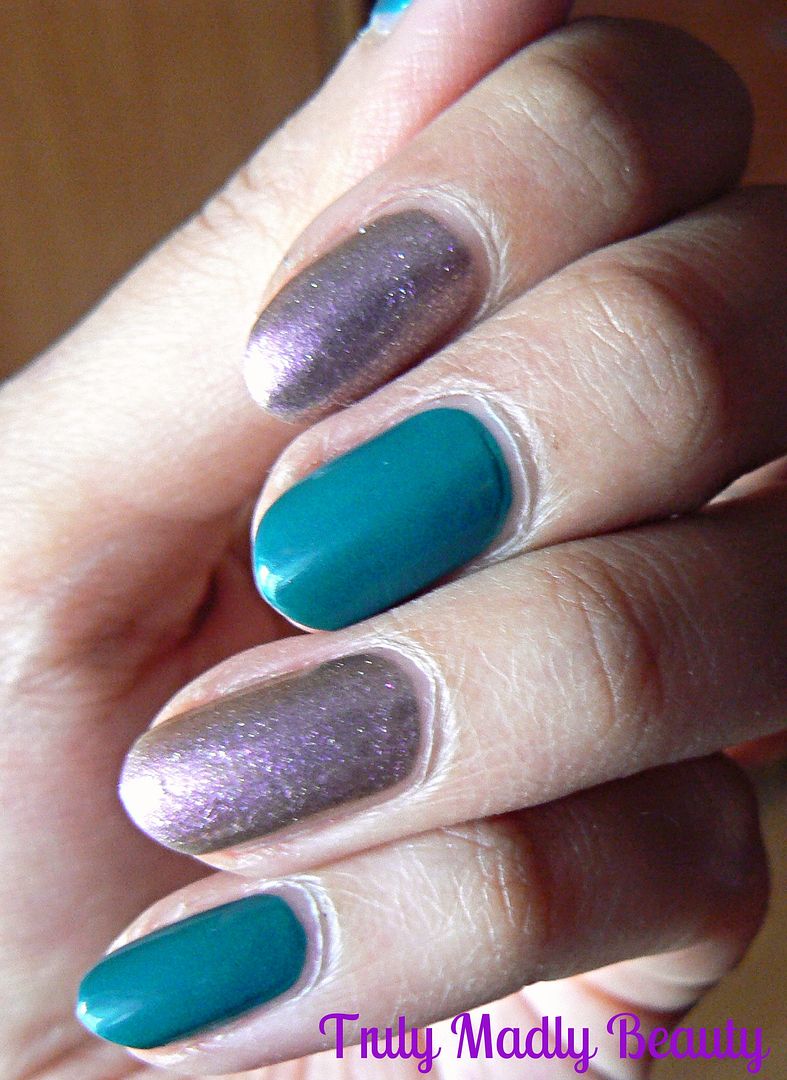 The OPI Brazil Collection Mini Set is available for a super bargainous £9.99 from Chemist Direct, who have a wide range of beauty products from lots of brands including Chanel, Elizabeth Arden, Butter London & many more for reasonable prices & is definitely worth checking out!
Thanks as always for reading!
Lotsa love to ya!
Disclaimer - product featured was sent to me for my consideration. I am not affiliated with the brand nor paid for this post, this review has been as always my 100% honest opinion! :)